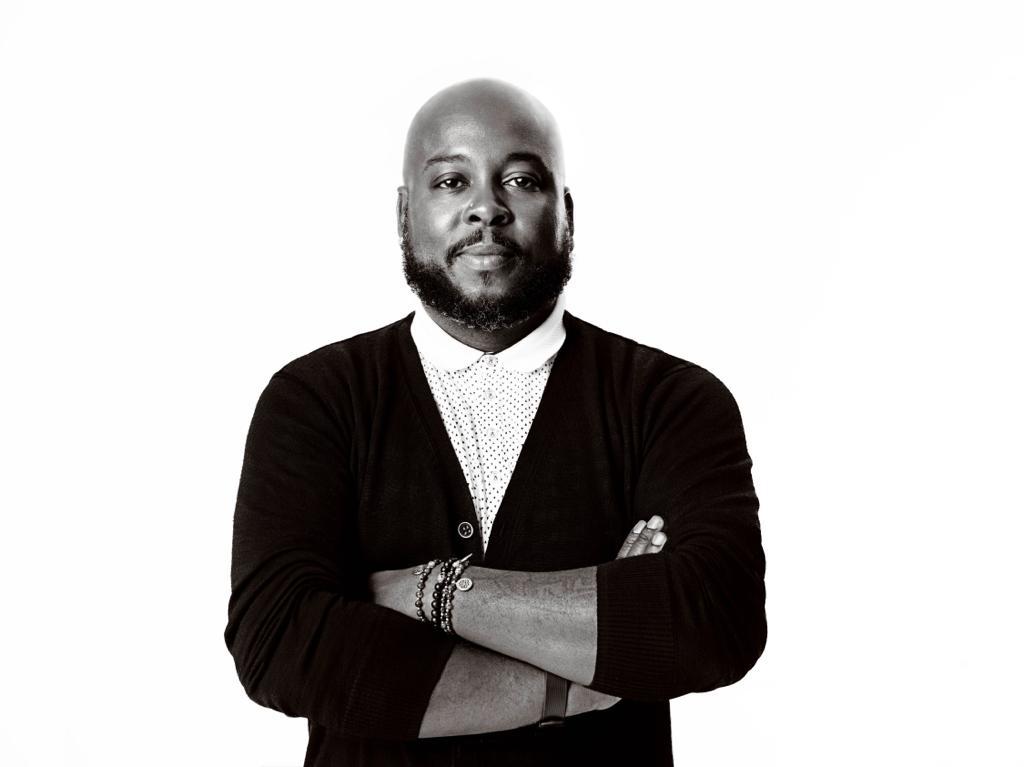 Venus Brown
Chief executive officer
Venus Brown is an Executive Producer, Founder & CEO of Buddah Brown International – a global entertainment company focused in two specific business sectors: music & fashion.
Brown's well-respected out- of-the-box vision for creative and marketing has helped garner massive success for mega-recording artists, led brand / artist collaborations and secure funding for innovative and philanthropic initiatives all over the world.
Early in his career, Venus became the musical director for Nikka Costa and toured with Nikka for three years. He also served as the first musical director for Mark Ronson who would later go on to receive fame producing Amy Winehouse's classic album Back to Black in addition to his own chart topping smash, "Uptown Funk" featuring Bruno Mars.
Venus' break-out success came when partnered up with will.i.am and became the President and General Manager of will.i.am Music Group, helping to shape the multiplatinum Black Eyed Peas (BEP) album Elephunk spawning the hits including "Where is the Love, Let's Get It Started and "Shut Up" which sold over 9 million albums worldwide. Venus's executive collaborations also included BEP's Monkey Business and The E.N.D. each selling over 10 million copies worldwide with the former selling over 2 million downloads in its first week. His creative input helped place the group on a whole new musical plateau of GRAMMY Award-winning success. Brown later went on to co-executive produce Fergie's 7x -platinum debut album "The Dutchess" spawning global #1 hits such as "Big Girls Don't Cry", "Fergalicious" and "London Bridge".
During this time, Venus Brown and will.i.am Executive Produced the critically acclaimed "Timeless" album for Brazilian piano virtuoso, Sergio Mendes. "Timeless" featured a wide range of superstar guest performers including Justin Timberlake, Stevie Wonder, India.Arie, Q-Tip, Jill Scott, Mr. Vegas and John Legend, to name a few. Timeless spawned the hit singles "That Heat" featuring Erykah Badu and the second single, "Mas Que Nada" featuring The Black Eyed Peas. That song went on to be the theme song for the Brazilian national soccer team during the 2006 World Cup in Germany.
In 2005 Venus was tapped by Justin Timberlake to Co-Executive Produce and A&R his GRAMMY Award winning "FutureSexLoveSounds" which has since been certified as multi- platinum, selling nearly 20 million units worldwide off the back of hits, "Sexy Back", "My Love" and What Goes Around" all while managing the multi- platinum Grammy award-winning producer Timbaland through the success of his platinum album "Shock Value".
With the opportunity to diversify business interest, Brown entered into a major agreement to collaborate with Isla Moda, a flagship real estate project launched by Dubai Infinity Holdings as the world's first fashion island residing within the iconic Nakheel development called "The World". Brown joined forces with a select few of the world's most accomplished fashion icons to each design a limited edition branded collection of villas for purchase. Karl Lagerfeld, the creative genius behind Chanel, Fendi and the Karl Lagerfeld brands was the first designer procured and signed by Venus for the project, for which the objective is to create a comprehensive, fashion infused living / dining / entertaining experience.
Expanding on Brown's fashion and music relationships, Fashion Rocks, asked Brown to produce the televised fashion and musical special bringing together iconic designers such as Calvin Klein, André Lima, Marc Jacobs, and Donatella Versace along side musical superstars Diddy, Mariah Carey, Ja Rule, Grace Jones, Estelle, Ciara starting in Rio De Janeiro in 2009 and continuing up to the most recent event in Shanghai in 2016. Brown currently currently serves as the President and COO of Fashion Rocks World Wide, Ltd.
While diversifying interest Venus continues to maintain a significant presence in the music industry entered a partnership with BMG as part of their senior executive advisory, hiring top executives, and signing and representing some of the world's most successful writers and producers, including legends Quincy D. Jones, Bruno Mars, will.i.am, John Legend, Rodney Jerkins, André 3000 of Outkast, and more. Venus has been very involved in the music for film and TV efforts of his personally signed clients including John Legend's Oscar winning song, "Glory" from the film Selma, Jim Beanz and Rodney Jerkin's music EP of the FOX Network EMMY winning hit TV show Empire, will.i.am's scoring of Freedom Writers and Be Cool, the sequel to Get Shorty. Venus entered into a joint venture with Sony Brasil by signing, executive producing and managing Brazil's record breaking boy-band, P9, which became the new driving force in Brazil's youth popular culture. With their debut album released in 2013 P9 broke the VEVO Brazil record for most views within 24 hours, and received countless recognitions including winning a Nickelodeon Kids Choice Award for Best New Artist and MTV EMA nominations. The original soundtrack for the motion picture Spiderman 2: The Rise of Electro featured one of P9's songs as the title track in the movie's marketing trailers and took the boy-band on tour across Brazil performing at all national movie premieres and opening up for global superstars like Justin Bieber and One Direction.
Venus helped sign Fergie to a new recording contract with BMG and Executive Produced her Gold album, Double Dutchess, which was released on September 22, 2017. The record tracked #1 on iTunes in 15 countries the day after it was released. This album produced the gold record "M.I.L.F. $" with a hit video featuring Kim Kardashian and Chrissy Teigen that has garnered almost 200M views to date. Venus' brand marketing initiatives partnered with The Bridge Co to bring RAM Trucks together with Justin Timberlake and his band "The Tennessee Kids" to produce a new version of "Thank God I'm a Country Boy" for a new pre-Super Bowl 2018 commercial and world tour partnership that helped push The RAM 1500 pickup truck to win 2018 Motor Trend Truck of the year. In 2018 Venus also helped create and executive produce the ESPN NFL Monday Night Football Halftime Show (The Genesis Halftime Show) viewer by 29M people each week featuring artist like "Lil' Wayne, Gwen Stefani, Boys II Men, Bad Bunny, Garbage and more for Luxury car brand, Genesis. This program helped the Genesis G70 to become 2018 Motor Trend Car or the Year.
Venus currently serves on the board of Akon's Akoin company which aims to provide light to 30 million Africans and to develop a crypto currency token and ecosystem called Akoin for Africa that helps the continent create a modern single currency standard. Venus also enjoys a seat at the table on the board of Fashion Rocks which benefits the Princes Trust. Venus is also a mentor and finalist judge for The Hult Prize, The Hult Business School's global competition that challenges the 1,500+ partner toptier Universities around world to develop a winning business plan that will receive a $1M award to launch the business that best addresses a world sustainability need. Fellow judges include President Bill Clinton, Hans Vestberg (CEO, Verizon), Arianna Huffington and Pail Polman (CEO, Unilever)